Return to the blog posts list

Why working while studying is a great idea?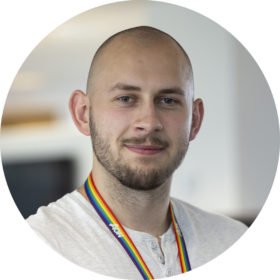 My name is Łukasz and I am an Employer Branding and Communication Trainee at Aon Krakow. I am also a student. Often, I hear from people at my age or my university friends that they don't have time for anything other than university, not even for getting useful experience at early stages of their career. They don't even know how to start.
But… is it really so hard?
Here are some hints that were game-changing for me when I was starting my career journey.
Let's get started:

Find out what you are good at and focus on it!
SWOT analysis helps.

Join student's organization – there is no better place to learn how to deal with responsibility, projects, clients, ups and downs. You will meet great people who may become your friends for life! Every recruiter will take notice.

Pareto's rule – 80% of results come from 20% of effort. It really works! You don't have to spend loads of time on simple tasks, you just need to prioritize and… try not to procrastinate

Organisation is key – Use a planner, electronic calendar or whatever to keep your appointments, exams, classes up to date and to prevent conflicts in your daily schedule. This will help to save an extra hour or two.

Find your SuperEmployer – there are plenty of options to find out what company suits you best. Look at the company's Instagram and Facebook profiles, see what initiatives this company offers, and what working there is like.

Ask your working friends – you know your friends personalities so ask them for their opinion. Both of you can also benefit from a referral bonus.

Ask questions, loads of them – when you finally get a job or an internship, don't be shy. Spend this time productively to learn as much as possible.
Return to the blog posts list