Even though CSR (Corporate Social Responsibility) may sound a bit unattractive, it carries incredible value and drives innovation in a business environment. CSR is part of ESG  (Environmental, Social and Governance) and opens a new door in a corporate world that more and more organizations are willing to build and explore.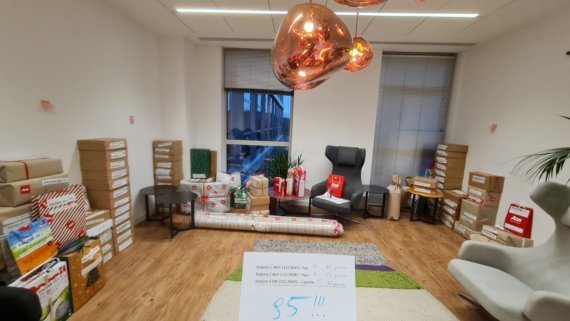 Giving back to others is part of our DNA at Aon. Being kind in the community is many things. It could be checking on a colleague, giving your time or donating resources. Our colleagues can use Volunteer Time-off to join any initiative that's important to them.
A big part of our social responsibility is supporting Centrum Administracyjne number 1, and we've been doing it since 2015. We organized events for kids, provided educational support, school supplies, clothing and gifts donation as well as helped with room painting. Every year (over 10 times so far), we take part in Szlachetna Paczka. Aon Elves always have their hands full in November and December.
Environmental initiatives are particularly close to our hearts because air pollution is harshly affecting us here in Krakow but also we know how important it is to educate in this field. We've already participated in 5 editions of the Business vs Smog program. E.g. in 2021, Aon Krakow volunteers performed classes on air pollution for 750 children from Polish schools.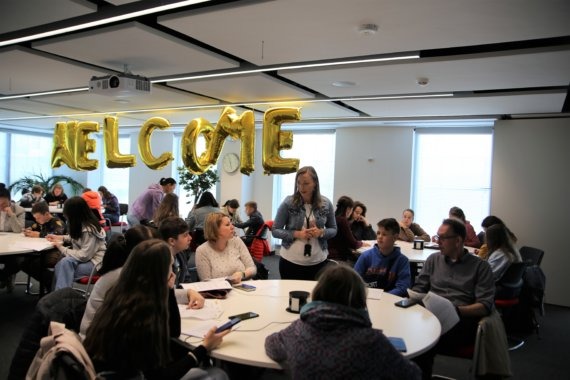 Why do Aon colleagues want to engage in charity initiatives? Here are their answers:
"We want to share the good we have in our life."

"What goes around comes around - good comes back."

"We can do more together."

"We want to spread goodness."

"Those are actions we propose and feel that are important for us."

"We want to give an example to others."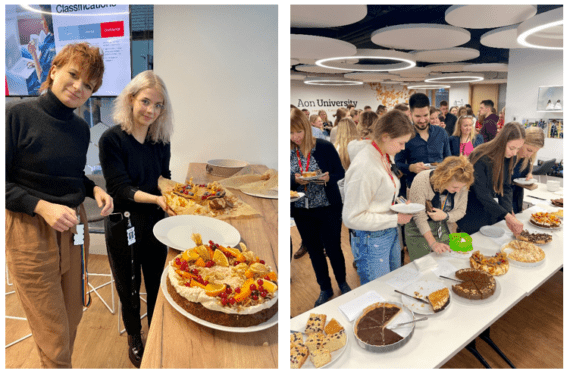 What did we do in 2022?
It is unable to gather 100% of actions, as we organize them both on a company level and in Business Units so the list may not be complete.
We organized multiple goods collections for Ukrainians under attack, animal shelters, people in need (Szlachetna Paczka, kids from CA1), medicaments for a child with cystic fibrosis, co-organized Educational Hub for Ukrainian teenagers in our office, cleaned up our neighborhood for the Earth Day, walked the shelter dogs, baked for cake sales.
We did that because… we could. And we want to do it, to share the energy and goods we have.
We're proud of colleagues who engage in additional activities, it's a fantastic way to build new communities around us and strengthen those already existing.
2023 has started, and we have a lot of plans already, join us! United – we have a bigger impact.