Do you know what type of services Aon Krakow departments provide? Would you like to discover career paths within our organization? Aon IQ series helps you learn how our Krakow Business Units operate and what value they bring to Aon Story.
You already had a chance to meet Retirement Solutions, Global Spend Management and Health & Benefits Team; now I invite you to expand your Aon IQ and learn more about our Finance Department.
Meet Finance in Krakow
Our journey started in 2012. Initially, we covered low complexity activities for top revenue EMEA businesses. With time we expanded to 5 regions, and currently, we have over 270 colleagues supporting Aon Finance in all possible finance areas. We grow year by year and create new exciting opportunities for our teams.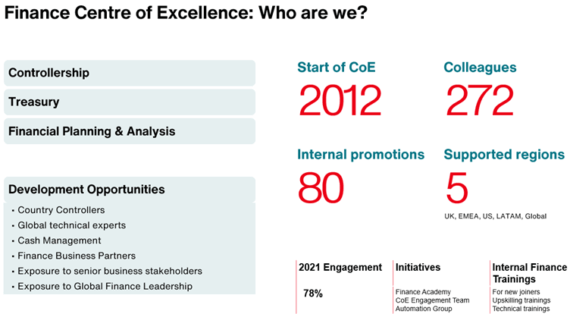 Our Finance Centre of Excellence in Krakow comprises of 3 main pillars: Controllership, Treasury and Financial Planning & Analysis.
In Treasury, we take care of financial transactions, cash management and investments. Key factors are accuracy, security and proper controls around e.g. bank administration, market security and financial risk management.
Our Controllership branch supports our stakeholders globally and collaborates closely with Financial Controllers in the area of daily accounting operations, financial reporting, compliance and audits.
Last but not least, our Financial Planning & Analysis (FP&A) teams provide financial services for multiple counties and regions across the globe, with the majority of operations undertaken for the US and EMEA. FP&A teams play a crucial role in supporting major corporate decisions by performing a wide range of activities around reporting, analysis, budgeting and forecasting.
Check out our job offers in the Finance Department!