Sara is yet another colleague who decided to rejoin Aon after developing her career outside of our organization. We are proud to have her back. In the following entry, we present her story.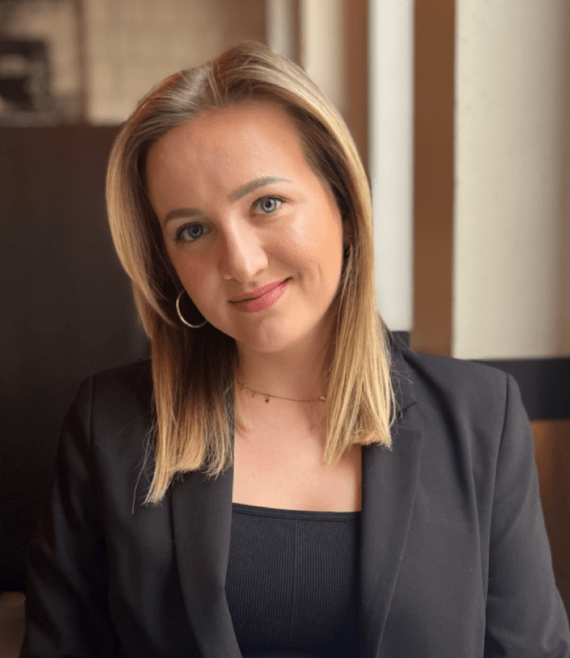 What do you cherish about Aon?
What I deeply appreciate are the people, the atmosphere, and the fact that Aon really cares about colleagues. This is a place where I can fulfill myself professionally but also maintain a healthy work-life balance.
What motivated you to return to Aon?
A unique atmosphere, mutual respect and values that are upheld in the company. In no other company have I received such support and stability. In addition, an important aspect for me is the opportunity to develop my competencies in a new area. There has not been a single day that I have regretted my decision to return - I feel at home here.
​​​​​​​​​​​​
How did Aon help you to grow professionally?
Aon was my first corporate experience, here I developed my skills in the HR Global Operations department, in the Talent Acquisition Operations team.
My path looked like this: Contractor – Administrator – Specialist – Senior Specialist.
When I was a Senior Specialist, recruitment support was not my dream job, but I gave it one more shot and I decided to go a step higher and develop my competencies at another company in the HR area.
Unfortunately, expectations did not match reality, and that was a critical moment for me. I needed to ask myself some crucial questions and think about how I see my future, which tasks give me the most satisfaction, and what my strengths are.
And in this way, the idea to start my Compliance path was born. Thanks to my previous experience at Aon, I was able to start again in the Compliance Specialist position, learn new things and be a part of a fantastic department – AMATS (Aon Mergers & Acquisition and Transaction Solutions).
Your experience on joining back Aon?
I feel like I am in the right place. My team made me feel like "one of them" from the very beginning. The new role gives me a lot of satisfaction, I am constantly learning new things and broadening my knowledge about various aspects of Aon's businesses. The induction process was smooth, I felt supported from day one. It was also nice to meet my old colleagues on the Aon corridors.
Your message to Aon colleagues?
Trust the process. Nothing happens without a reason, sometimes we just want to know all the answers too quickly. Getting out of your comfort zone, does not always mean going above and beyond. Sometimes it is worth stopping, thinking about your situation and just reinventing yourself without worrying about the opinion of others.