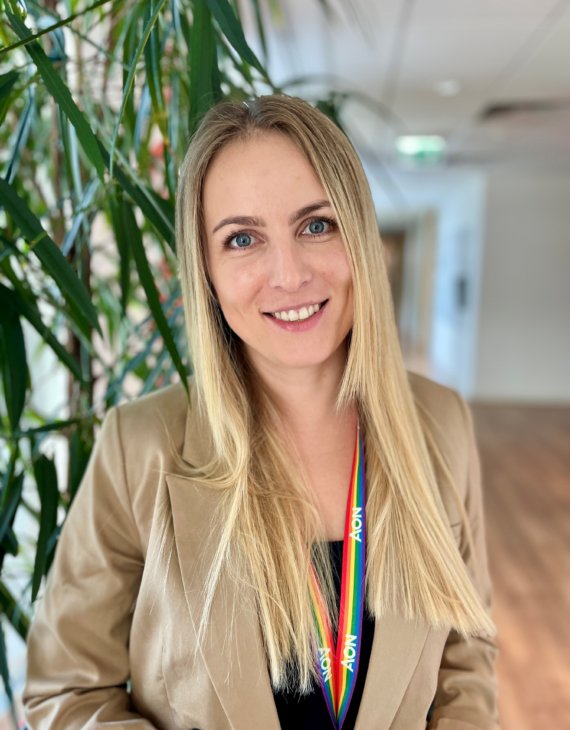 In today's job market, proficiency in foreign languages has become a valuable asset for job seekers. Among these languages, German stands out as a highly sought-after skill, opening doors to a wide range of opportunities. In this blog post, we'll explore the growing demand for language skills at Aon and why it's worth considering if you're on the hunt for your dream career. Whether you're an experienced professional or just starting your career journey, you'll find something for yourself for sure!
We currently have 4 openings for the following position:
Here are some recruitment tips from Kinga Wierzbanowska, Recruitment Business Partner at Aon Krakow, as well as a description of whom exactly we're looking for right now.
What skills should a candidate have to apply for those positions?
You should be able to speak fluently in German and English but when it comes to experience we are looking for candidates on different levels – from entry to senior. We have a policy management where we are looking for candidates with administrative experience, we also have more finance positions for candidates with experience in the AR area – but if someone is not sure which position to choose, it is my role to advise which position is the most suitable.
Can you share any recruitment tips with candidates?
When it comes to my recommendations on what is the most important during a recruitment process, I would advise staying positive and authentic. Of course, your level of language, experience and competencies are very important but your willingness to learn new things, self-awareness and open attitude is crucial. At Aon, we have supportive Managers and a Talent Development Team so it is always good to have something that we can improve and what we can learn from each other.
Why are those roles interesting?
Those roles are aligned with the transition process – our colleagues will be involved in knowledge transfer from the UK, Switzerland, Germany to Cracow, with the possibility of visiting Switzerland. Taking part in a transition process is a great experience because our colleagues have a chance to build processes and make improvements as well. What's more, in many cases we are working with our internal clients in various locations.
You'll find all currently open positions here.