Return to the blog posts list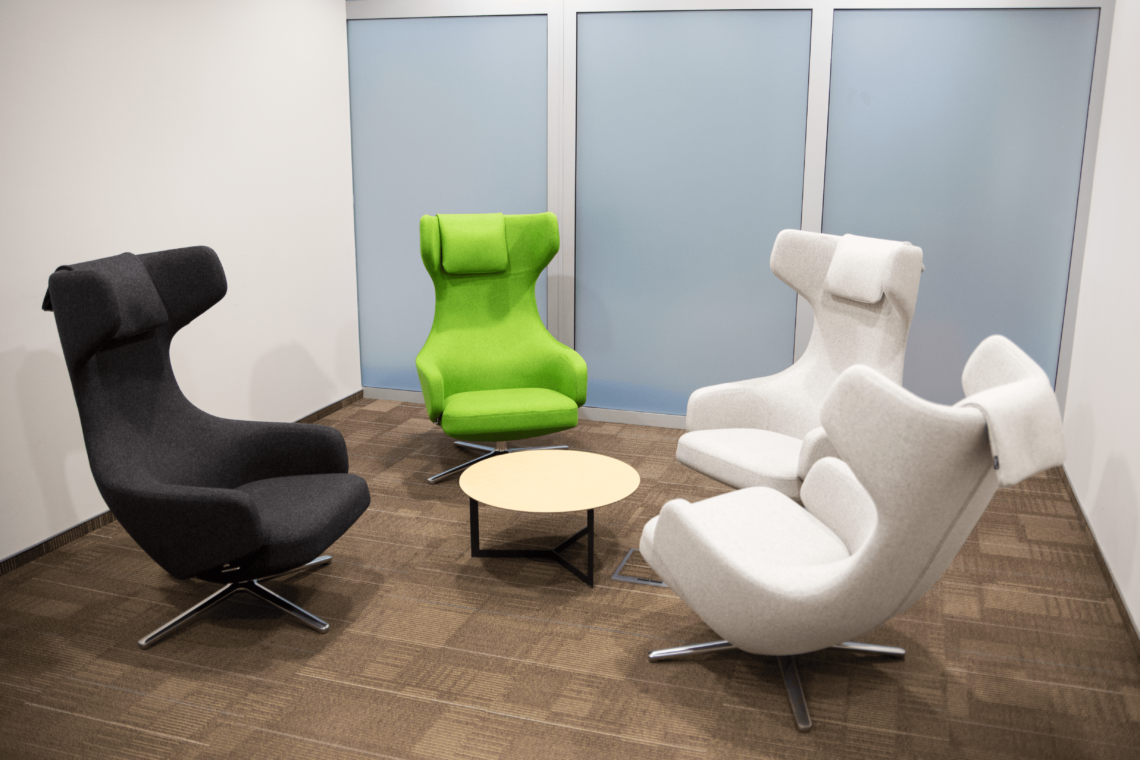 What is your favorite way to work? When you struggle with something and Google does not help, but you know your mate knows the answer – do you send an email or prefer to approach him directly? When you need to come up with new ideas, how do you approach that? Does brainstorming come to your mind? If so, you are in the right place.
At Aon we believe that working together, side by side, in a supporting environment enhances creativity, as well as helps us in building strong working relationships, understanding, and reaching our goals.
Now, how to achieve that?
To change the way we work, switch to activity based performance, and focus on cooperation within Aon Krakow colleagues, first and foremost we need space for all of them. The Enterprise Park with 10 000 m2 of office space will account for that. Secondly, we are focused on ensuring that the workspace is tailored to meet the needs of our colleagues so that they're comfortable in performing their everyday tasks. Eventually, everyone should have full access to tools that make things easier. Wonder what exactly do we mean by that?
Change the place. Change facilities. Change a perspective.
Before we move to the Enterprise Park, we want to make sure that new IT and workplace solutions planned for the new office meet our colleagues' expectations. Having this in mind, we decided to run One Place Pilot. One of the floors in the Diamante building was equipped with new furniture and IT novelties and our colleagues have a chance to test new solutions and share their feedback. We will gather information on their preferences and use it to arrange the new office. After all, the point is to enhance our everyday work style, so who better to ask for an opinion than the colleagues?
What's there to test?
Aon colleagues have the opportunity to visit the first floor of the Diamante at any time during the day and use the new facilities. Among them there are cabin sofas and focus booths – comfortable, cosy, separated spots for short meetings, media benches with four kinds of ports and two power outputs. Additionally, they can try adjustable sit/stand desks and a variety of comfortable chairs.

Instead of creating tickets and requests for IT support online, Aon colleagues may visit Tech Bar, where helpful IT colleagues personally assist in resolving issues related to equipment, access granting, or emergencies. Tech Bar was warmly welcomed by the colleagues working on the Pilot floor and others also frequently benefit from such direct support model.
What else? Do you like to struggle with projectors and cables and stress over the technical stuff when you are about to carry out an important presentation for a client? This problem has already been addressed. During the One Place Pilot Aon colleagues can use  project rooms with WiFi and wireless presenting. Thanks to the application they can now present with no use of cables or projectors at all.
Last but not least – Follow-Me Printing solution. Basically, instead of rushing to the printer to get your documents so that they don't mix up with the tons of other papers, you can approach any printer you like, slide your badge, and print!
What we liked most
Many Aon colleagues have already shared their feedback and based on the gathered opinions we will decide what amenities to take to One Place! What our colleagues liked best were cosy cabin sofas, focus booths and sit/stand desks. On the other hand, some of the new chairs seem not to pass the exam. Soon we will share the results of the surveys so stay tuned for more information about One Place pilot.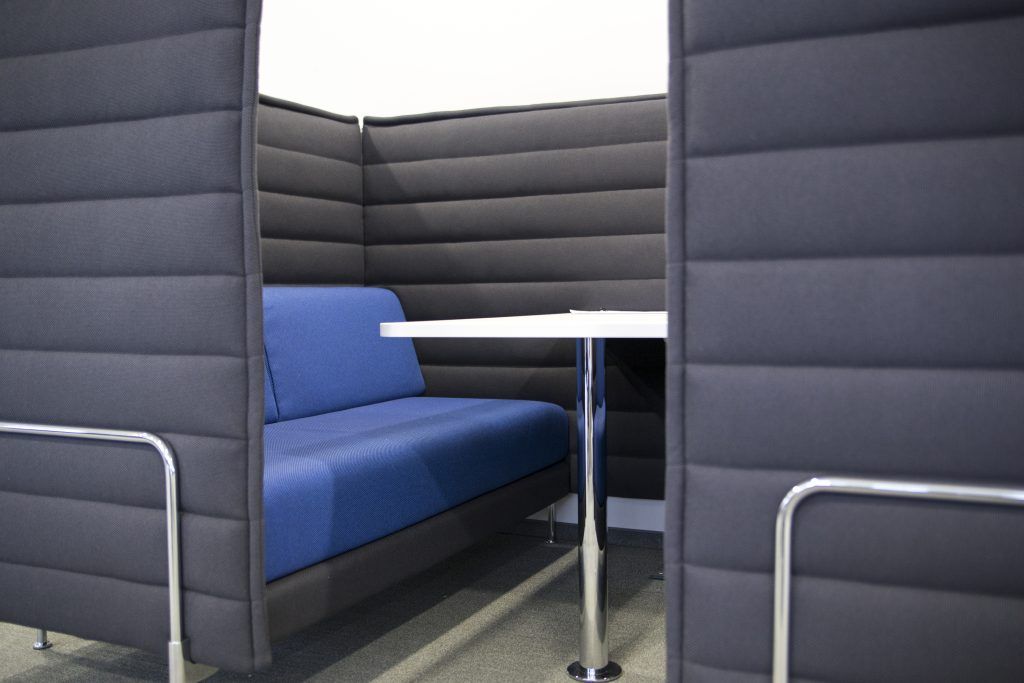 Anna Rogowska
Return to the blog posts list