Return to the blog posts list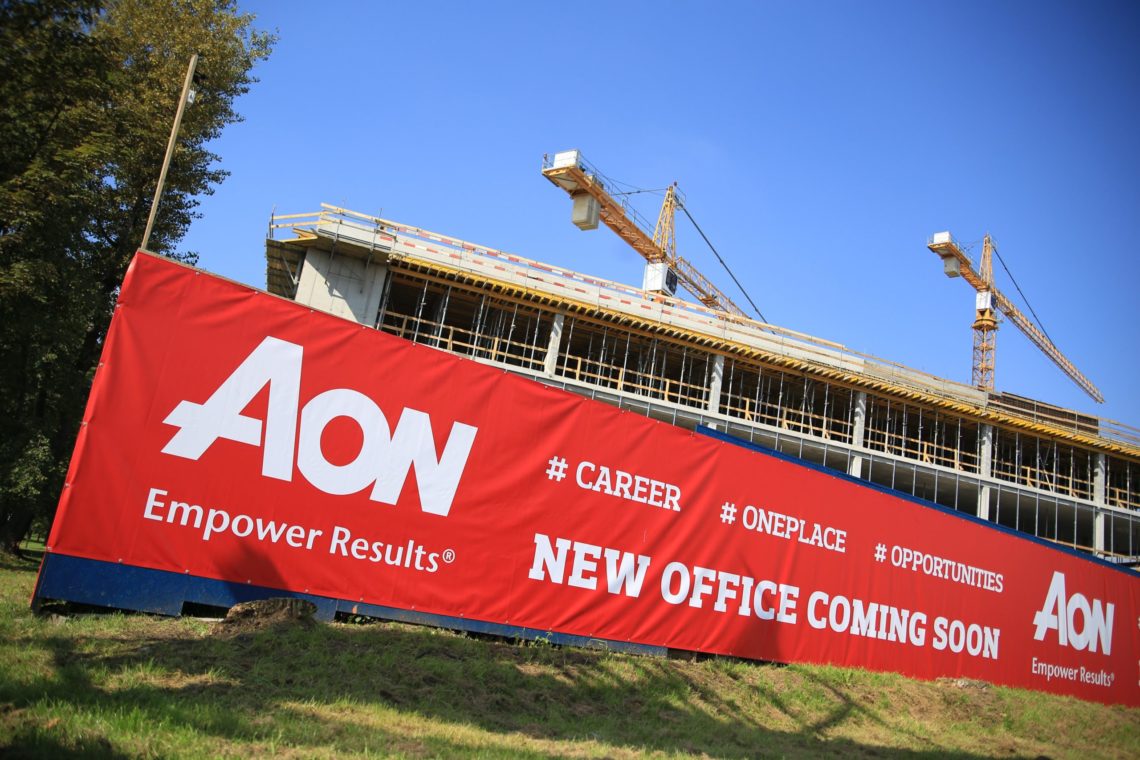 When you think about a typical multipurpose office, what comes to your mind as first? Shared open-space? Standard desks with some plants here and there? Or maybe coffee machines in the kitchenettes?
Well, whatever you think, when you read about what we are going to do with the Aon's idea of the best possible workplace, you will definitely be surprised.
Aon started to operate in Cracow in 2005 with 500 colleagues. Right now we have more than 1100 people working downtown and we are still looking for new motivated and ambitious candidates to join us.
Achieving business growth comes with its own price – slowly but steadily the number of Aon colleagues is growing and soon our offices in the Newton and the Diamante Plaza will not be enough to provide space for all employees. So, we decided to take action.
The only answer could be that we have to move. And not only move, but also combine two buildings into one – so the challenge was to find one building big enough, fitted with amenities of our choice or which can be easily adjusted to our needs.
Higher, bigger, better
Soon enough Aon colleagues have learnt that the new building for them is already rising. The place is called the Enterprise Park (Powstancow Wielkopolskich) and we are going to have at least three floors in the Building E (with possible one more floor in the future). For now it is a steel and concrete construction, be we have already seen projects and plans and we can confirm – if finished as projected, it's going to be amazing. The new office will have more than 10 000 square meters of space, and our campus will offer various amenities like a kindergarten, medical clinic, ATM, InPost machine, bicycle facilities with changing rooms, lockers and showers, ping-pong tables and a volleyball court.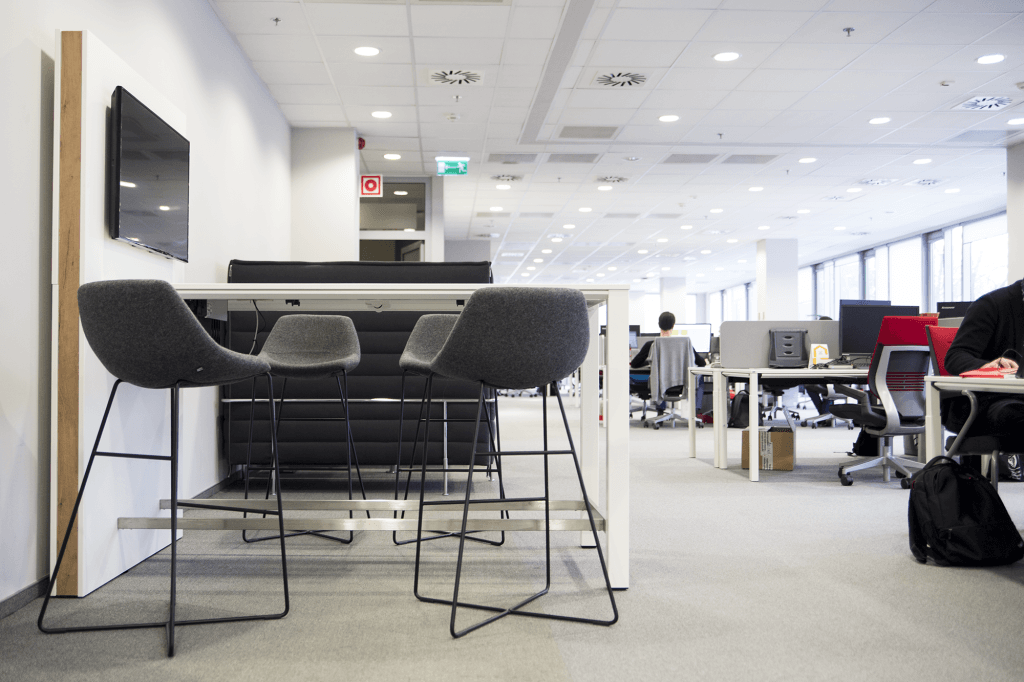 What's new?
The aim of One Place Project is to tailor the new place to our real needs. It started with the choice of the right building. At the current stage, our project team is involved in fit-out deciding on equipment, furniture and interior design.
But One Place is not only about the relocation. It's also about implementing a new way of working where colleagues are provided with various alternative workspaces adjusted to different activities they perform at work every day. Soon Aon colleagues will have a chance to choose from a vast range of places to work, starting from regular or sit/stand desks, through media/project benches or focus booths, ending with…an office patio fitted with Wi-Fi access points.
Sounds great, doesn't it? We're counting down to the move which is planned for Q4 2017. And if you wish to know more about Aon's new office, stay tuned. Soon we'll give you an update on our new office solutions as we have just started to test them.
Return to the blog posts list