Return to the blog posts list

Office supporting employee's wellbeing
At Aon we know that wellbeing of our colleagues is extremely important and we are trying to help them to be their best. All the new features in our new office enhance not only our physical, but also our mental wellbeing. Read about the solutions that we have implemented to make working in our new place healthier and more pleasurable.
1. BREEAM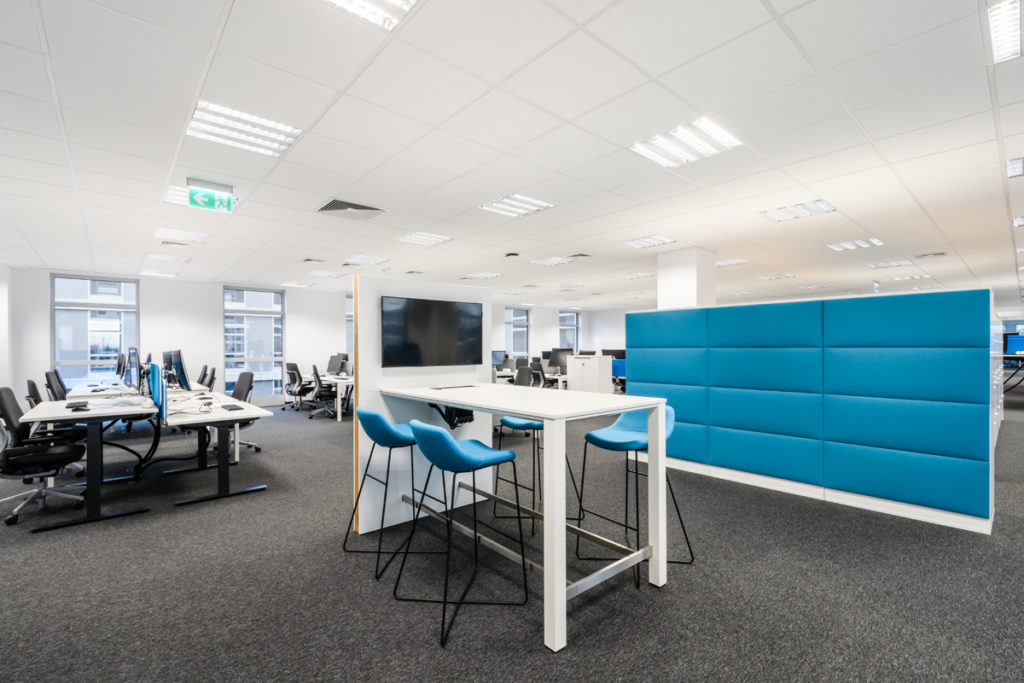 Did you know that our new office was built according to the BREEAM (Building Research Establishment Environmental Assessment Method) standards?
It focuses on sustainable value across range of categories:
Energy
Land use and ecology
Water
Health and wellbeing
Pollution
Transport
Materials
Waste
Management
It's not only about being environmentally friendly but also promoting our comfort, health and happiness.
2. V-tap's and water bottles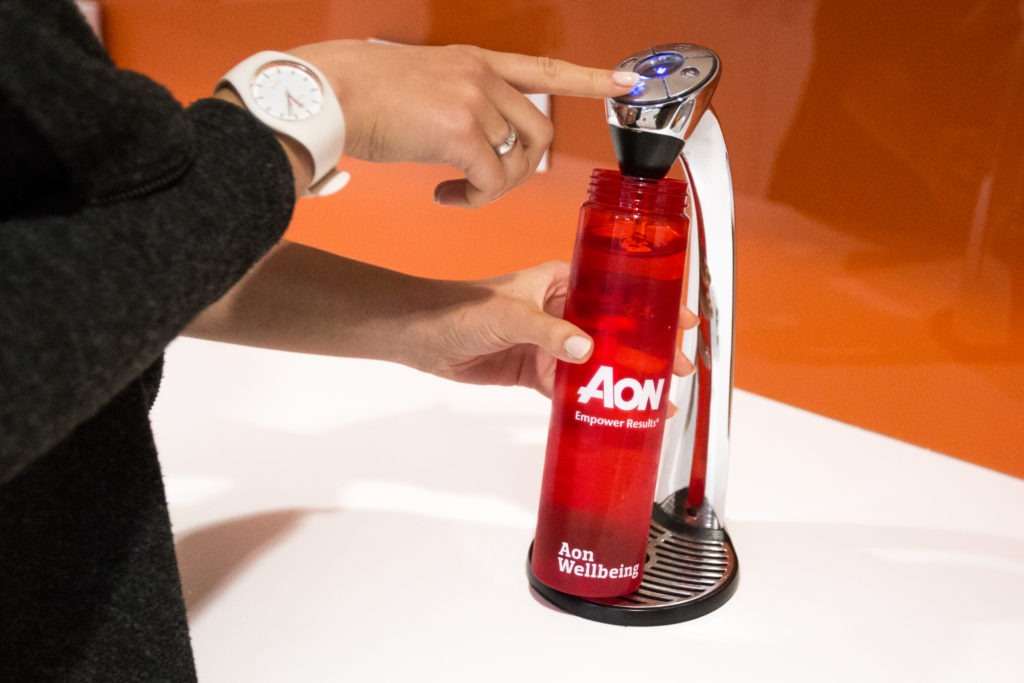 In our new office we are using Vi-Taps – multifunctional water dispensers with hot, sparkling and still water . Between the use of these taps along with Aon water bottles we are supporting zero waste ideology by not drinking water from one-time plastic bottles.
3. Bikes for rent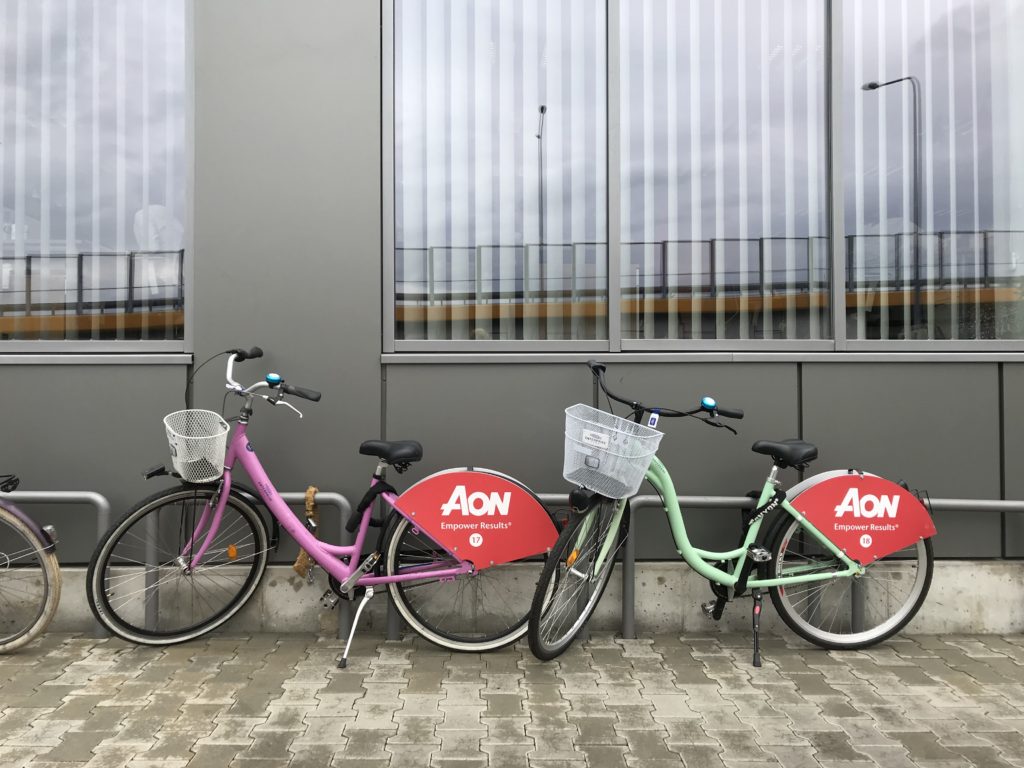 Our colleagues can take one of our bikes for free and make their journey to work healthier and faster. Not only that but we also provide secured bikes storage and a changing room with showers and lockers to make cycling to work even more comfortable!
4. Treadmill desks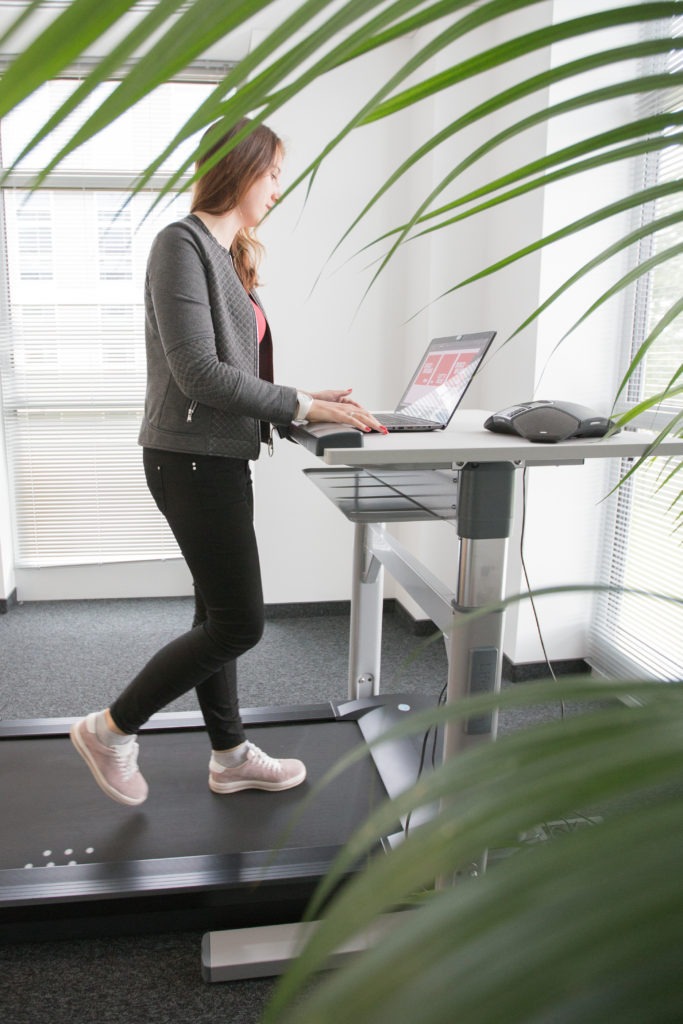 Working and walking at the same time? Yes, it is possible with our treadmill desks. Don't worry, they have a speed limit ????
5. The Patio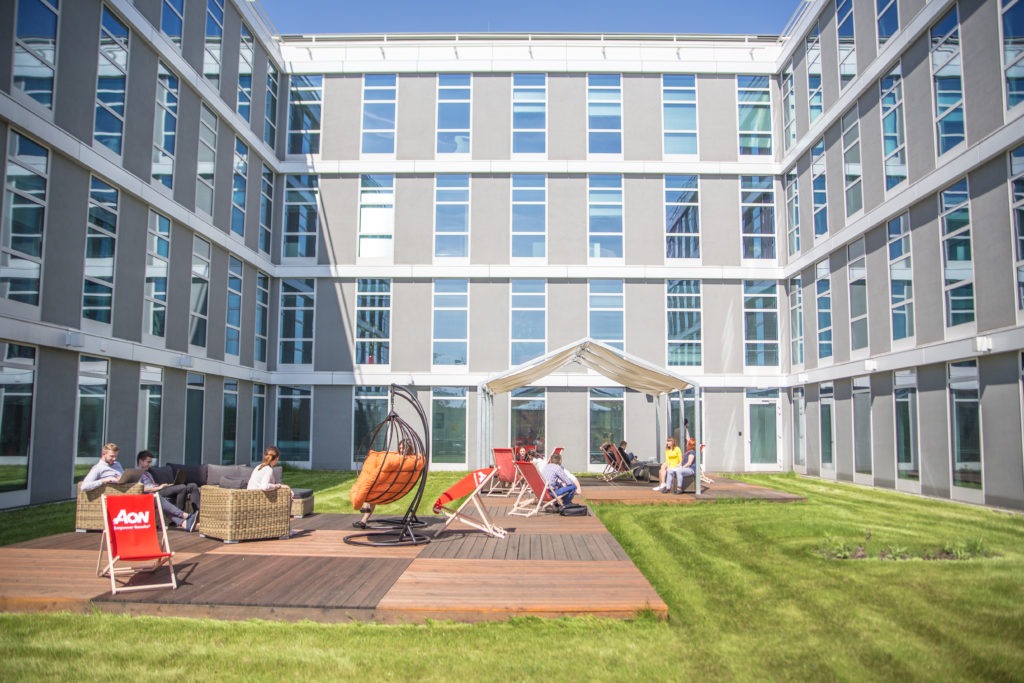 We all know that sun provides vitamin D and is the best good mood catalyst! No wonder that the sunny patio is one of the most popular places in our new office.
6. Wellbeing rooms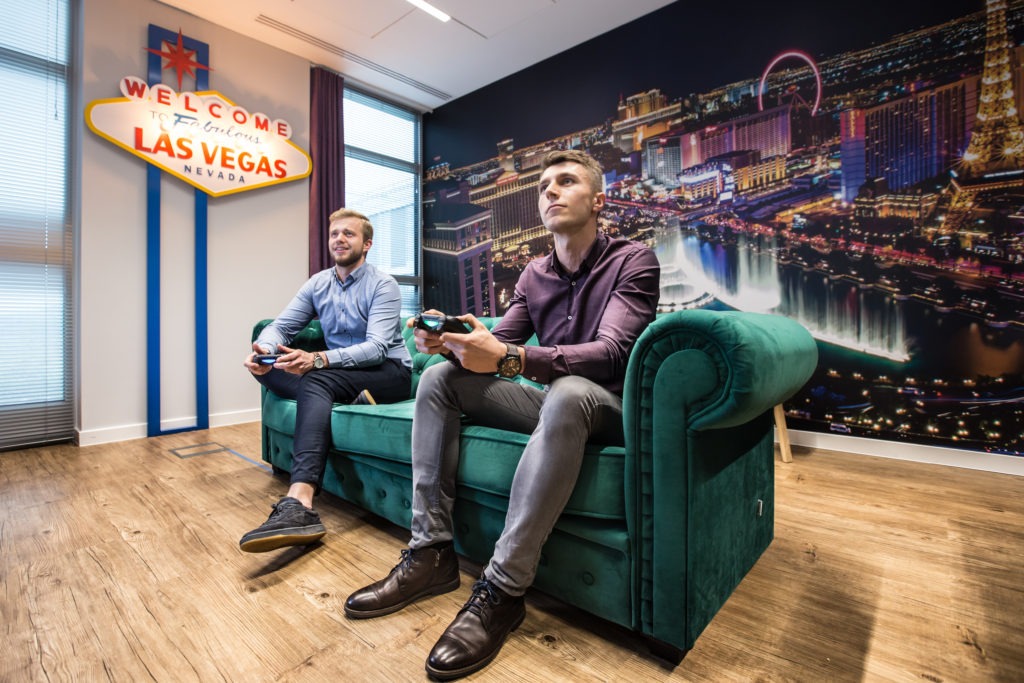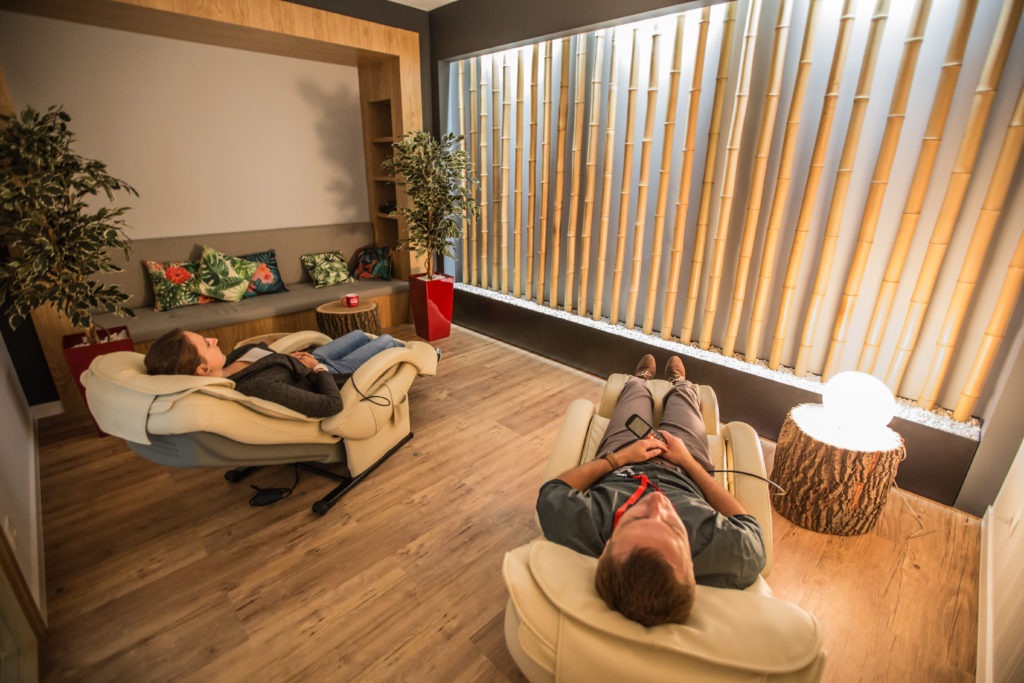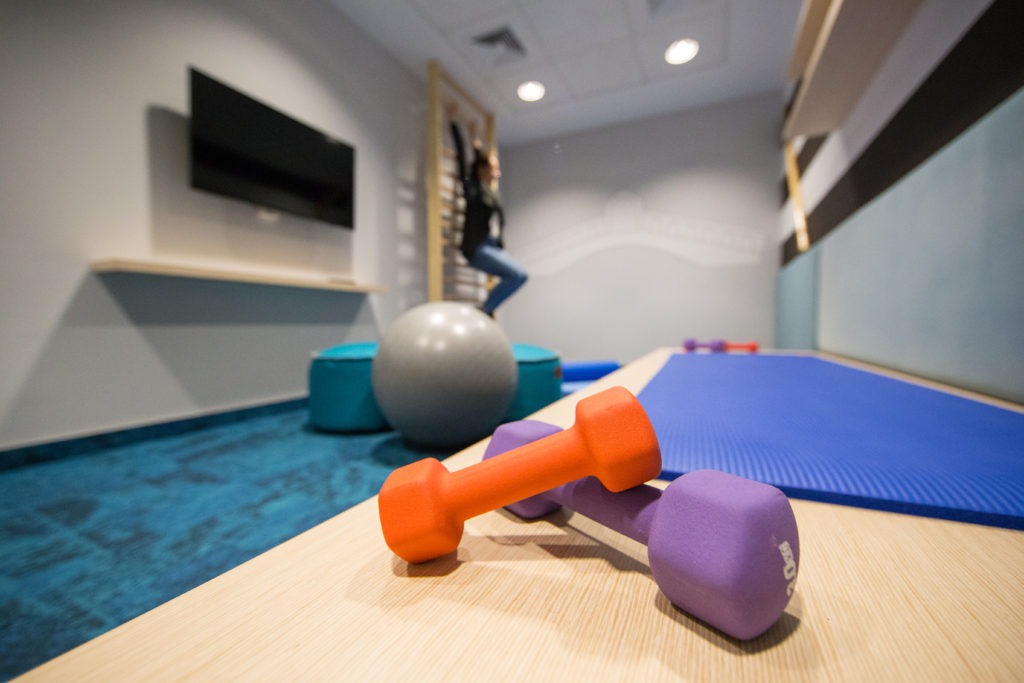 We have three wellbeing rooms in our new office – each representing a different aspect of wellbeing, and providing different ways to relax: physical, emotional and social. In the physical wellbeing room you can take a rest by doing some light exercises and stretching. While in the social one you can have a break playing Playstation4. And, drum roll please, is the emotional wellbeing room with it's great massage chairs!
7. Sit/stand desks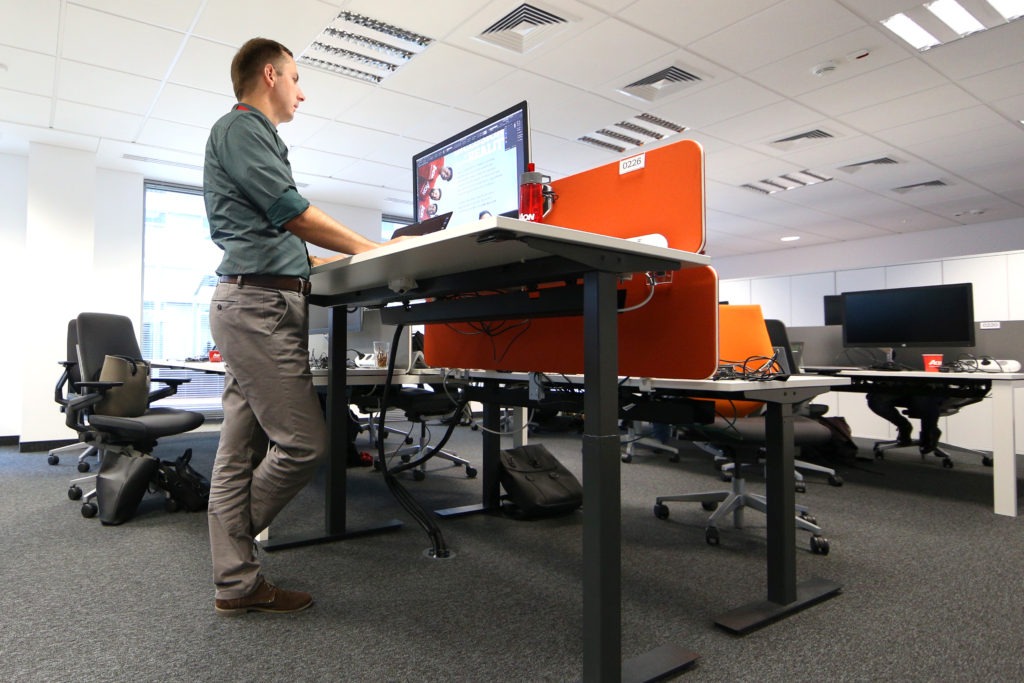 Some say that sitting is the new smoking. To avoid the disadvantages of sitting too much we have introduced over 50 sit/stand desks with regulated height. It is possible to sit or stand – depending on the needs.
8. Conversation rooms
We all know how difficult it is to focus having phones and laptops distracting us all the time. Why not leave all that behind and use one of our conversation rooms to have a chat or brainstorm session?
9. Recycling
Recycling is one of the ways we can protect the environment and sustain its natural resources, that's why we have replaced traditional trash bins here with segregated ones. It makes the recycling process easier.
10. The Recognition wall
Knowing that our work is appreciated can also affect our wellbeing. Thanks to our Recognition Wall everyone can see who is a star ????
Return to the blog posts list