Return to the blog posts list

My first weeks at Aon – the interview with… MYSELF!
Hi, I'm Karolina and I joined Aon over a month ago. This interview is especially for those people who will one day be new joiners at our company as well, and would feel lost during their first days. I kept asking myself some burning questions before I started working at Aon, and if I had them buried in my mind, probably new colleagues would have as well. I am here to help you, that's why I have prepared a short interview with myself which, I hope, will clear out your doubts. Note that I am still fresh fish here and I know perfectly well how you're feeling. So let's begin, my friends.
Karolina Krzak: Before you joined your new team at Aon, you had to go through a three-day Induction process. How was it? Did you find it useful? Please share your insights.
KK: Well, I'm not going to lie. It was quite overwhelming. During those 3 days, you get familiar with the firm itself, all regulations, and various kinds of processes which are used at Aon. It's really great that you don't need to learn all those things by yourself. You have many people around to help you take in all information. Induction, however, is not only about company's policy but most importantly about connecting with your team. Every new joiner gets a kind of a guardian angel – a buddy, who takes you to lunch, introduces you to your team and lends you a hand any time you need it. There is also a surprise waiting for you before the Induction kicks off – a welcome pack with Aon gadgets. ???? Even though I was quite lost at first, the Induction was definitely a very useful experience. Without it, I wouldn't know what Aon's role is or how to book my holidays. (Laugh).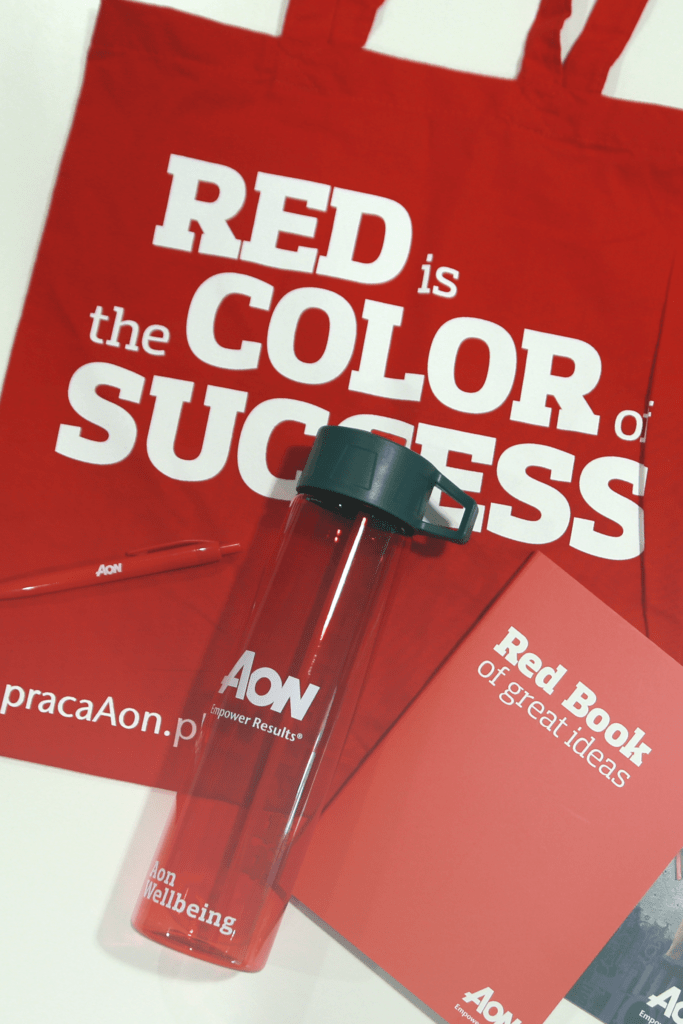 KK: Did you have any fears before joining Aon?
KK: Of course I did! Plenty of them in fact! And of course I was scared to death! First days were really stressful: keeping up with the pace; but it is always difficult to join a new working environment and to meet all those people you would be working with. Personally, my biggest fear was if I would fit in… I kept asking myself what if I didn't belong there or if I felt insecure around my team members who have already experienced so much together. I feared I would feel like an outsider…Fortunately, it wasn't the case. It's not like all of my fears are just gone now. On the contrary, I'm still learning and fear is a natural process at every stage I will be. But I'm optimistic and try to keep a clear head.
KK: You mentioned your new team. How do you find working with them? Are you still having difficulties settling in?
KK: I can honestly say that each member of my team (shout out to all of them and to my awesome buddy as well! :)) is just a perfect example of a friendly soul with plenty of enthusiasm and knowledge to share. I really mean that! All of them have been really helpful and I couldn't even find words to express my gratitude for the guidance they have given me. Working with them is definitely an awarding experience which of course intertwines with a lot of laughs and fun. I believe I have already settled in. It was a process, though. Joining a new team is quite challenging, especially for a shy person. Now I feel pretty comfortable around them, and I hope my team mates can say the same.
KK: What advice can you give to new joiners? Do you have any useful tips you can share with future colleagues?
KK: When I started working at Aon, one of my colleagues gave me the best piece of advice:
Give yourself time! Time to learn things, time to settle in, time to show your best work!
I have lived by those three golden rules and they definitely paid off. Remember that everybody at Aon was once a new joiner and they had to go through this process as well. There's no need to worry. Everything will catch a flow soon.
KK: The last question: Have you enjoyed working at Aon so far?
KK: So far, so good… Even though it's already been a couple of weeks, I still have lots of things to learn! Every single day you face a challenge and sometimes you simply don't succeed… It's just how it works. But I can honestly say that those incredibly talented people I have a chance to work with have made my time at Aon really enjoyable and intriguing. I'm sure it will only get better and after some time, I will be a good fit in here.
Return to the blog posts list