We asked some of our colleagues with the longest seniority how they recall their time in the company. Here are their stories.
Dominika Maduzia

,

Business Analyst
I do remember the very beginning of the office with small kitchen area, and a few high bar stools in the corridor to eat your lunch. And this was perfectly enough at that time. We knew everyone in the office by name, and all new joiners were easily spotted.
In our team, we started with using paper files – printing process documents and checklist which were kept in a small cabinet in our area. The first question in the morning was always 'who has the key?' I'm so happy that we moved to the electronic way of handling data! 15 years ago moving to remote working would be much more difficult and take more matters to think about.
Our very first office was a small one, yet with each new building, we got more and more space and colleagues who filled them. One thing remained stable though – the spirit among colleagues – active, energetic and full of positivity.
Ola Majcher

, Senior Business Analyst
You asked me to share my thoughts about the last 15 years at Aon (previously Aon Hewitt & Hewitt Associates) and to be honest, I didn't know how to start. There are many memories, especially that I started as the Administrator and experienced different roles such as an Expert, Team & Operation Manager and Specialist. I worked in the Investment Processing Team for 5 years and then moved to project work where I found my place. I've interviewed over 200 people, and many of them are still working at Aon in different teams and departments. I worked so far in 4 different buildings and on 7 different floors. I've met people who encouraged me and gave me a chance to develop and stay at Aon, and I hope I helped some to find their career path too. There were both sunny and rainy days during these 15 years, but I know that both are necessary for us to grow.
I  participated in Away days, the merger with Aon, I had to say goodbye to my teams that moved to Alight. I've experienced a flood in Krakow and a quick relocation from brand new Diamante to Newton. I've helped in charity actions and finally was able to organize the Aon Krakow Toastmasters Club too.
I remember the 1st day at work, 17 October 2005, in Galileo building on Armi Krajowej (there was only one back then), 2nd floor if I remember correctly. I met Lindawati and Gosia from HR. The office was empty, no PCs, no flowers, only 3 conference rooms and a small reception desk. I joined Krakow Investment Processing Team together with Kasia Libura, Lindawati Grabiec, Malgorzata Styskal, Kasia and Maciek. There were 5 other managers who coordinated the transition from the Epsom office at that time. All that was TOP SECRET!
It was a huge challenge for me, I joined the Investment Team even though I wanted to work in HR! In the next couple of days, we learned the procedure for investing monies from slides, without any computers, 8 hours constantly in English. The first trade we did was for the client Doncasters in the next month, we all were doing piece by piece. Sooo Exciting!!! I remember that we framed that first transaction and it moved from one building to another together with the team.
Also, I remember that we had time to get to know each other very well. During Town Halls every new person was asked to say a few words about her/himself and answer my favourite question 'What did you use to do but have no time anymore?'. I remember that I lost the ability to memorize all names when we exceeded 150 new joiners. That time we already knew that we are going to move to the new Newton building, the number of colleagues was getting higher and higher every month. I know that it might look like a Stone Age, but we managed to prove that we are capable of working and delivering results… here we are from 10 people to over 1300 today.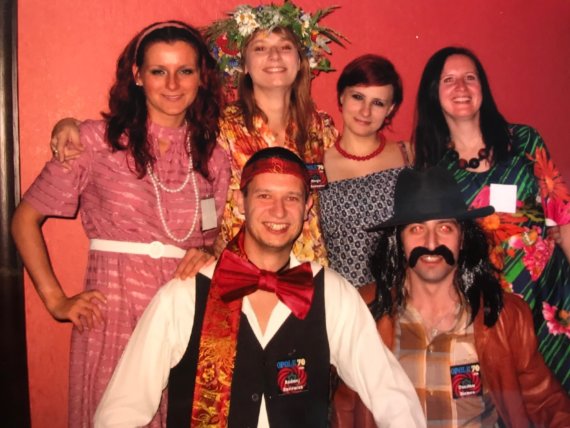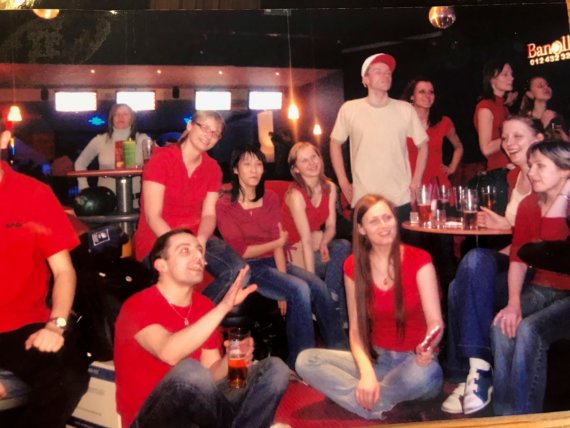 Magda Chrzanowska

,

Pensions Administration Senior Operations Manager
Time flies! This is one of my thoughts when I'm thinking about those 15 years at Aon! It is an amazing experience to observe the growth of the company, evolution from a small organization into a big, well-known one on the Krakow market and what is the most important – be part of it! My first memory goes back to the Newton building on Armii Krajowej street, where a small team of 10-15 people started their journey with Hewitt. We met for a few days and then went on the transition to the UK.  After a couple of months, we were ready to start work in Krakow with newly recruited colleagues. The first transaction completed in Krakow was really celebrated! It's a great adventure to work at Aon and what's most important with the great people I met here. I'm sure that the next decade will be even more successful and will present plenty of opportunities for all!