Return to the blog posts list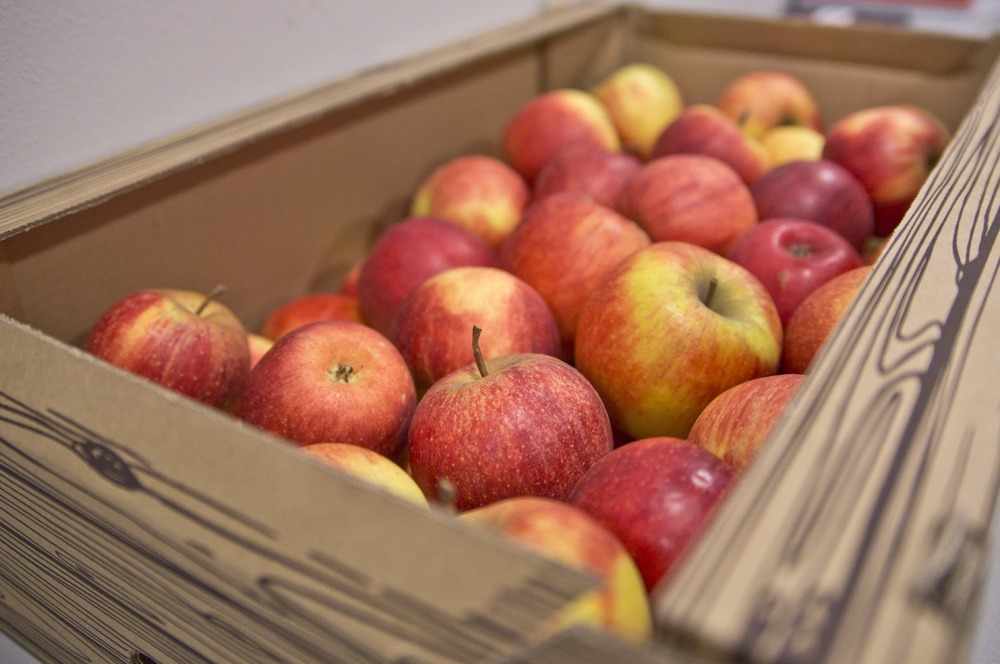 What is the first thing that springs to your mind when you hear the word "wellbeing"? Physical activities? Good health?  Work-life balance?  That's all true, however at Aon we go further and we have a wider understanding of what wellbeing is.
It's all about the balance
We all know that being our best selves at and after work takes lots of determination and energy. In this fast changing and highly demanding world it is easy to neglect our own needs, comfort and – simply – our wellbeing. However, we must not forget that finding the right balance and having the appropriate resources, opportunities and challenges is a key to achieve optimal health, life satisfaction and everyday performance.
Keeping in mind all of the above and understanding how important that balance is, Aon as a company focuses on wellbeing and pays more attention to this aspect in our every-day reality at Aon Krakow Centre.
What's Aon Wellbeing?
The purpose of Aon Wellbeing is to create an environment and culture where company's leadership and colleagues are engaged, healthy and high performing.
It's a general approach that Aon as a firm wants to take and promote among colleagues. We all recognise that wellbeing in the workplace is much more than a medical care plan. It's making healthy lifestyle choices and having energy for work and life. It's the quality of our everyday experience as well as relationships with others and communities. And finally, it's being well-prepared for financial obligations that may come our way.

We believe that "wellbeing" means balancing these four aspects and to support colleagues on their way to achieve such balance Aon offers wide range of wellbeing benefits.
Taking wellbeing to the next level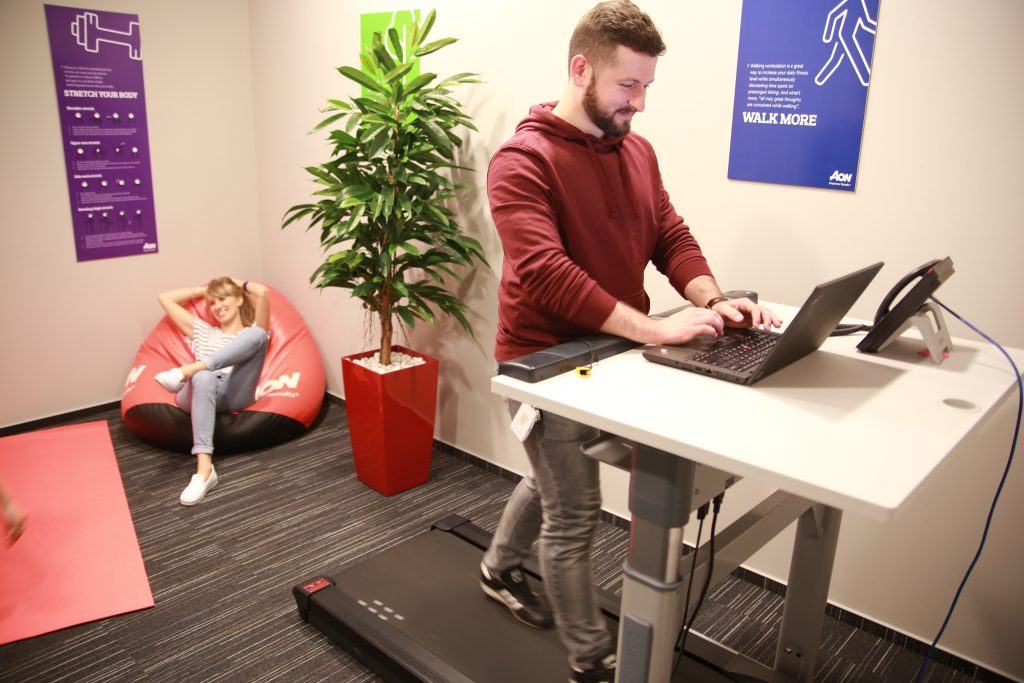 Let's face it – old times when wellbeing in the workplace meant medical care and/or a sports card are over.  At Aon colleagues have multiple benefit options related to physical, social, emotional and financial wellbeing. Fresh fruit delivery, treadmill desks to walk while working, 100% paid sick leave, an extra free day in December, a company library, team sports and sports events/challenges, a number of charity initiatives and other options to volunteer…  And these are just a few of the benefits which Aon offers to support employees' everyday wellbeing.
Stay tuned – soon we'll reveal more about Aon Wellbeing philosophy but if you have already felt that Aon is the place to be, check out our current job offers. Find what's possible at Aon, apply and join us!
Return to the blog posts list