Internship at Aon
You are almost done with your studies and have a head full of ideas to try out. It's an exciting moment, isn't it? Now you are searching the market to find a place where your work will be appreciated and rewarded, a place where you can flourish in a collaborative and supportive environment. You know how important the first step is.
That's where Aon comes in!
At Aon we understand it too. We've all been there. And we have a plan for you. You will learn, grow and reach your full potential in no time.
What will it be like?
Our 6 to 12-month internships are tailored to equip you with our basic product: financial, HR and risk knowledge essential to skyrocket your experience. You will be supervised by some best-in-game professionals, along with our most senior colleagues. No matter who – interns or seniors, when it gets to the job – we're all in it together!
How is it going to look like?
You'll be part of a team that will take full responsibility for delivering a top-quality product to our global customers – possibilities include Finance, Investments, HR or Health & Benefits
You will work with internal teams across EMEA, UK, US and other locations on a daily basis
You can count on a close relationship with your manager based on mutual trust and thorough feedback
You will become a master of business English in no time
You will have fun taking advantage of the best social benefits offered on the Krakow market
Currently we don't have internship offers available.
Life at Aon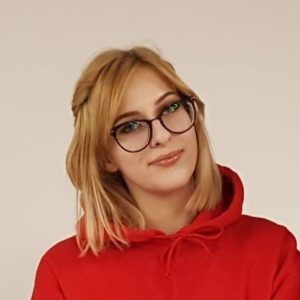 Weronika
Intern I am currently working in the Background Check team, where we verify whether the candidates meet the company's standards and can start working at Aon. Thanks to the project, we can see what work in a corporation looks like from the inside and learn a lot from the managers we have classes with. I think that the most significant advantage of this project is that when we finish our studies, we will have 3 years of professional experience.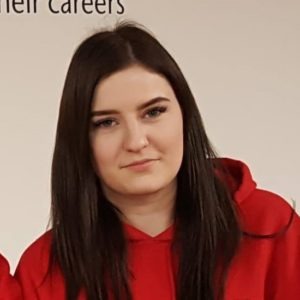 Dominika
Intern I love the fact that I can combine my studies with work in the HRGO UK team. Thanks to my work at Aon, I noticed that the level of my English increased, I learned a lot! Aon provides us with excellent working conditions and allows flexible hours. My team helps me develop and answer all of my questions. It is my first work in an international company, and I'm delighted!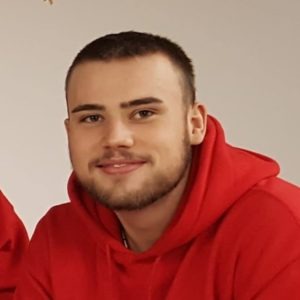 Patryk
Intern I am pleased with the opportunities Aon gives me. I've worked in the Pension Department for a year, and now I'm in the FP&A team. Thanks to the possibility of changing teams, I have learned many new things since the start of the project. Thanks to Aon, my university, and colleagues from the company, I can gain experience and stand out on the labour market.